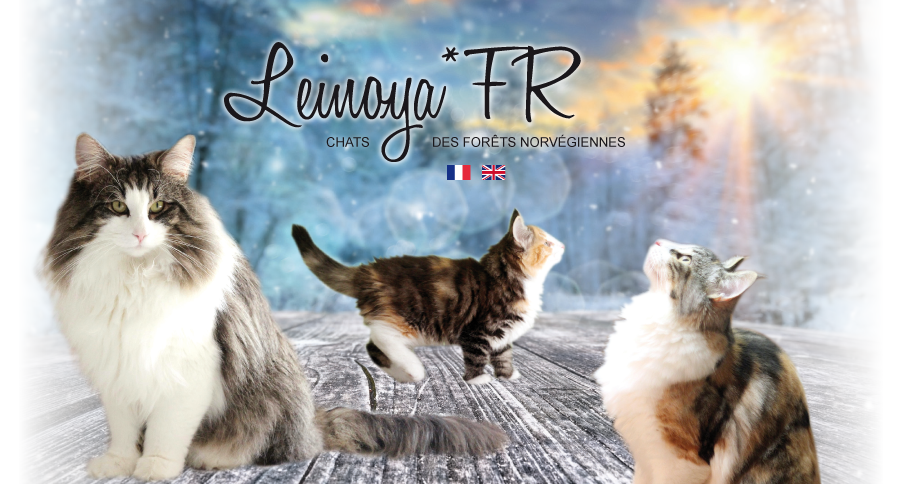 Our cats
NEUTER FEMALE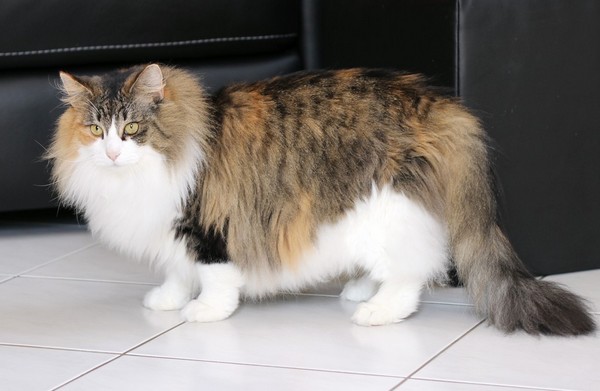 SP Armoria du Soleil de Minuit*FR, DSM
Tortie mackerel tabby and white (NFO f 09 23)
Born on 28.05.2005
GSD4 negativ
Armoria is the first Norwegian Forest Cat of our family, so she has a special place in our heart : the one with who all started. Armoria is for us a model, very close to our ideal Norwegian Forest Cat.

Armoria became a wonderful female, very strong built. In addition to her body, she has got nice qualities : very beautiful triangular face, nice ears well placed, wonderful expressionn ... etc. Her pedigree, very interesting, is based on Mar'Michel's D'artagnan who brings us old Norwegian lines (Pan's Polaris), also based on Felis Jubatus lines (Remis Felis Jubatus) and on Flatland's Bjornstierne..

Armoria is naturally very calm, very affectionate. She is the "chief" of our little cat family :-)

Unfortunately, we had to neuter Armoria before she had her first litter, in October 2008 : breeding was put aside during 2 years.
Pictures
Copyright © 2015 - Leinoya cattery - Webdesign by Shavi Kata.
All rights reserved - Unauthorized reproduction prohibited